Chaga Scoop Is A Blessing Post Any Meal. Read on to find out more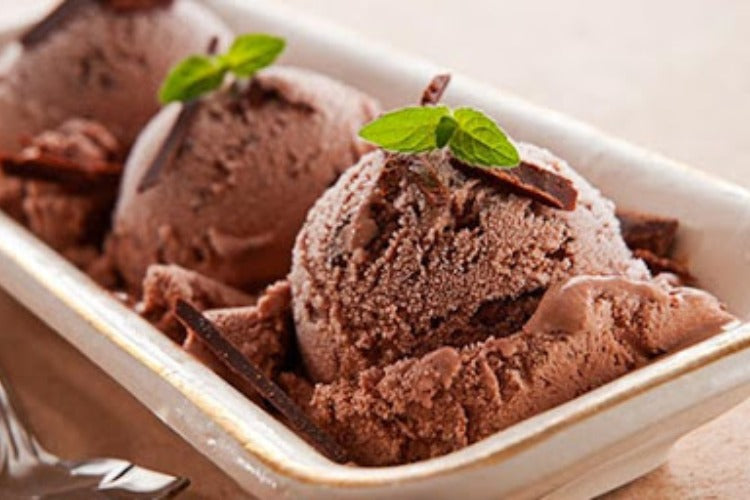 Chaga Scoop:
I bet you never thought of this use of Chaga Mushroom powder. The first thing that comes to the mind is usually a tea or a latte. At the max, we think of smoothies with it. But why not flavor an ice cream with it? In fact, it can be a great way to make children have Chaga. Tea or Coffee may not be that interesting to kids as a scoop of chocolate colored Chaga flavored ice cream. What say?
Ingredients:
2 tbsp Chaga mushroom powder
1 tsp grated Coconut
1 tbsp cocoa powder
3 frozen bananas
Preparation:
Mix all the ingredients in a bowl.
Slice the bananas into small pieces before adding.
The grated coconut adds a bit of texture to it. And since coconut is high in healthy fat, this dessert is very satiating to eat.
Put the mixture in a blender and mix until a perfectly smooth texture is seen.
Refrigerate the mix before eating. Let it soften a bit when you take it out of the fridge.
The Chaga and cocoa combination tends to give the ice cream a dark brown characteristic color. The recipe by itself is super easy to make.
There is no sugar mentioned in the recipe because the bananas will do the job. On any given day, the carbs that you consume and the fruits that you have should be able to provide the body with the needed sugar content.
Perfect for a hot summer afternoon. Each Chaga ice cream scoop contains a rich chocolaty and smooth banana flavor in it. Though the Chaga's flavor is subdued by the other ingredients, the goodness from the super-food Chaga remains.
Benefits:
Chaga mushroom is rich in antioxidants and bio-active elements. Adding it to cold or frozen recipes helps accelerate the bio-active ingredients in it. (Tip: Chaga mushroom supports lowering of the blood sugar levels.)
The aging process of human skin is sometimes slowed down by the consumption of Chaga mushrooms.
When you seek something that can really fight inflammation, Chaga mushroom is your superfood to go to. Think of adding the Chaga mushroom powder to your comforting golden milk drink and you get the benefits of both Chaga and turmeric to take care of any inflammation.
Boosting of the immune system is another huge benefit of this superfood mushroom. If you want your kids to be immune to several kinds of viruses and bacteria, Chaga can be your organic solution to achieve this.
CLICK HERE TO ORDER TEAVELI CHAGA MUSHROOM POWDER
Did you know that Chaga Mushroom Powder can help boost energy and at the same time give you cleaner teeth?
This time when you pick-up the spoon for a post-meal dessert, there will be no guilt accompanying it. 
---