Steps To Make The Perfect Spirulina Chlorella Tea for Your Keto Diet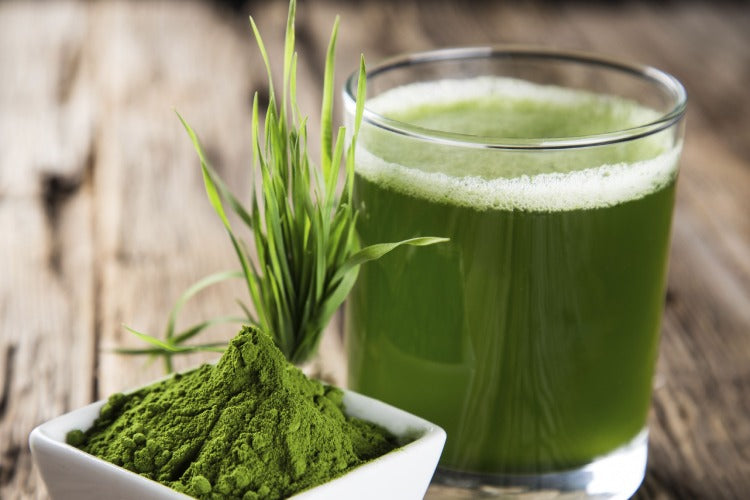 How green can your green tea get? Discover the benefits of Spirulina Chlorella, the chlorophyll rich super green food with this keto friendly tea recipe.
What you need:
1 tsp of tea leaves
1 tea bag
1 cup water
1 tsp of coconut oil

 

4 capsules of Teaveli Spirulina Chlorella Supplement
1/2 teaspoon of raw honey
Preparation:
Boil some water and pour it over tea leaves. Once the water has slightly cooled, pour that water directly through tea bag by holding the tea bag against the side of the cup while pouring. Cover it and let it steep for 5 minutes.
Add coconut oil/paste to this tea. Stir with a spoon until the coconut is completely dissolved in the tea.
Then add in your spirulina chlorella capsules(to be opened before adding) and honey if you're using it. 
Mix it well. Some of the coconut oil comes to the top. To avoid you could use an electronic whisker. This helps in blending the oil better with the tea. Either way, it tastes the same.
Benefits:
    Spirulina is an antioxidant green superfood. They generate free radicals whenever they come in contact with any cell and make you healthier. It packs the equivalent antioxidant levels of 3-4 servings of vegetables in one teaspoon. Being rich in chlorophyll, it aids strengthen eyes. This means, having this tea regularly may get you clean beautiful eyes.
   Chlorella is another super green supplement that among many other nutrients, also contains amino acid. Amino acids prevent overeating. This quality of Chlorella makes it a go-to supplement for people looking at supporting weight loss. Chlorella is rich in anti-oxidants too. It also aids detox and improved blood sugar levels.
Try this recipe and share with us the benefits that you were able to observe.
CLICK HERE TO ORDER TEAVELI SPIRULINA CHLORELLA CAPSULES
Did you know that our 
green superfood capsules is a super-rich source of Vitamins like B12, A, & K as well as minerals like potassium, Iron, Iodine & Zinc and a highly recommended Keto diet supplement?
ORDER TEAVELI SPIRULINA CHLORELLA CAPSULES NOW!!!
---