3 Irresistible Barley Grass Juice Powder Recipes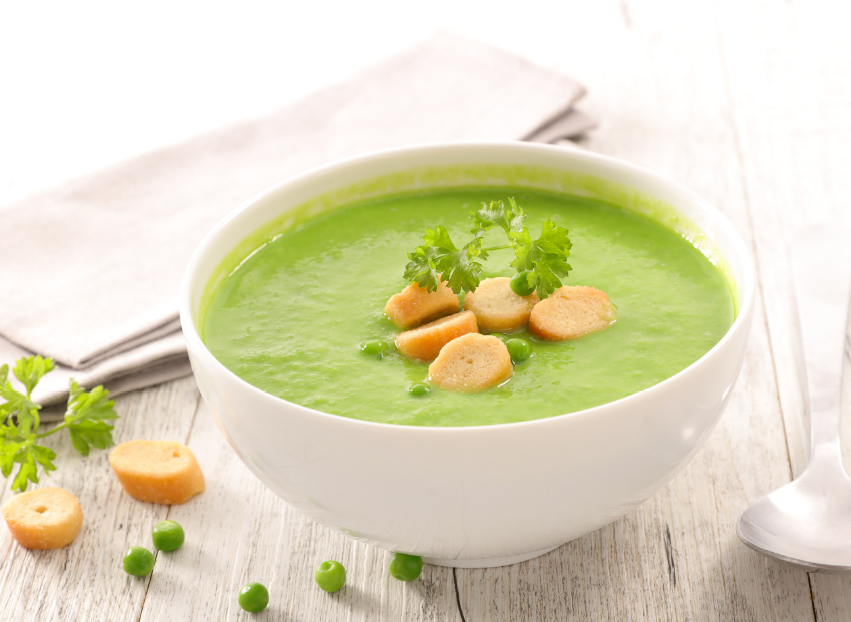 Barley Grass Juice Powder is carefully juiced from tender stalks of young barley grass. The younger the grass, which is known as peak harvest, the more nutrients available!
According to Anthony Williams of Medical Medium, Vitamins A, C, and B, as well as the minerals iron, calcium, potassium, magnesium, and phosphorus, are abundant in Barley Grass Juice Powder.
Barley Grass Juice Powder Supports Balanced Energy Levels
Having steady and consistent energy levels throughout the day is important for many reasons.
Barley grass is very high in protein, containing 20 amino acids (including 8 of the essential amino acids that the body can't produce itself). This helps boost energy levels and provide the body with steady energy as well as a satiated feeling throughout the day. Moreover, Barley Grass has a structural similarity to hemoglobin (the oxygen-containing unit in the blood) and thus results in a higher oxygen supply to all the tissues. Our bodies cannot function at top speed without a constant and fresh supply of oxygen to the working tissues, and this is where barley grass juice powder acts to boost energy levels naturally.
Supports Digestive Health
Barley Grass is low in calories but abundant in fiber, making it an excellent weight-loss supplement and one of the best supplements for digestive health. Fiber passes slowly through your body, making you feel fuller for longer, reducing appetite, and curbing cravings. In fact, several studies have found that increasing fiber intake could boost weight loss.
It's also high in chlorophyll, which helps to prevent illness bacteria from growing while also adjusting the body's pH to promote good health and immunity and hence widely considered as s great digestive health supplement.
Keeping the gut healthy not only improves digestive health, but has been demonstrated to boost immunity, alkalinize the body, aid digestion, reduce constipation, and promote skin, hair, and nail health.
Here are some recipes with foods that boost energy levels and vitamins for gut health. Feel free to experiment with the mix of ingredients to give your recipe a twist and let us know how it went.
Green Scrambled Egg
Ingredients:
4 Eggs
¼ Cup Milk
4 Teaspoons of Barley grass juice powder or Barley grass powder
Salt and Pepper to taste
2 tsp butter
Directions:
Add the eggs, milk, barley grass juice powder, salt and pepper into the blender.
Blend the ingredients to form a mixture.
Heat butter in a large non-stick skillet until hot.
Pour in the mixture and wait for it to set.
Gently pull, lift and fold the eggs with a spatula and continue cooking over medium heat.
Remove from the heat when no more visible liquid remains.
Serve immediately when hot.
Note:
Do not stir constantly.
Serves: 2
Barley Grass Powered Gluten Free Balls
Ingredients:
2 tablespoons ground almonds
1 tablespoon milled pumpkin seeds
1 tablespoon almond butter or Sesame Tahini
1 tablespoon Barley grass juice powder or Barley grass powder
5-1 tablespoon honey
Optional: Berries of your choice.
Instructions:
Add all the ingredients into a blender and mix until a dough starts forming. You could also simply use a fork instead of the blender.
Take sufficient amount of the dough accordingly in between your palms and roll into a ball.
Consume the balls immediately or place into an airtight container inside the fridge.
Serves: 8 balls
Pumpkin Soup:
Ingredients:
400g Hokkaido pumpkin
1 soup cube
500 ml water
20g green onion
10g Barley grass juice powder or Barley grass powder
1 pinch curcuma
Optional: 1 pinch chilli powder
Instructions:
Cut the pumpkin and green onion into pieces.
Bring the water to boil in a pot before adding the pumpkin, onion pieces and the soup cube to it.
Let the ingredients boil for about 15 minutes.
After 15 minutes, use a blender to mix them well.
Now add the Barley grass juice powder or barley grass powder, curcuma and the chilli powder to the pot and mix again.
The soup is ready.
---